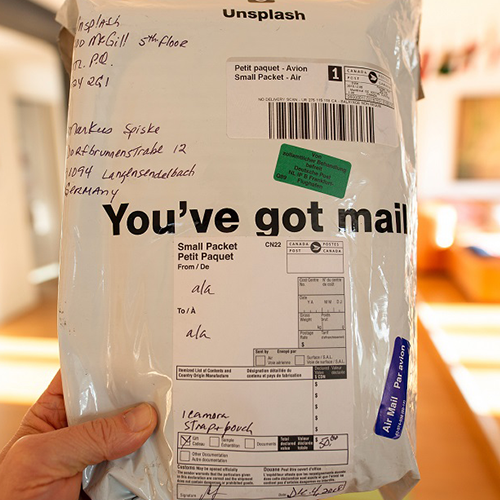 COVID-19 UPDATE:
Please review this policy for goods delivered to your home during COVID-19:
We are working from 8 a.m. to 4 p.m. with limited staff. 
If your building is closed, please postpone ordering any goods delivered to campus and contact your vendors to have your reoccurring deliveries placed on hold. 
If your building is open or your department is having items shipped to campus, please inform us of any expected packages.  Please contact Grover Rudolph at (510) 228-5188 and provide your shipping tracking number, a delivery contact and location. Please only order, if you can make arrangements for yourself or a member of your team to be present on campus to receive your order. 
Shipping and Receiving typically handles more than 200 shipments daily for all campus departments from FedEx, UPS, DHL, USPS and other carriers.
In 2017 we implemented an electronic scanning system that tracks all packages from when we receive the package from the truck to when we deliver it to University end users.
Location
Corporation Yard 147 (Shipping and Receiving Warehouse).
Contacting Shipping and Receiving
For more information feel free to contact us directly:
Philip Magrini, pmagrini@sfsu.edu (Lead)
Philip Yee, phillipy@sfsu.edu
Ricky Garcia Paran, rparan@sfsu.edu
Grover Rudolph, (415) 405-3584, grudolph@sfsu.edu  (Manager)
Hours of Operations
8 a.m. to 4 p.m. (closed from noon to 1 p.m.; voicemail is available)
Shipping and Receiving does not accept deliveries or pick up freight before 8 a.m. or after 4 p.m.
Hazardous Materials Handling
Please see The Hazardous Materials Regulations (PDF) for more information.
Related Form